Welcome
Naturopathic Treatment Goals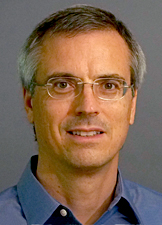 Dr. John F. Ruhland

The human body has a tremendous capacity
to heal itself. The principle known as the
healing power of nature, is the foundation
of naturopathic philosophy. Dr. Ruhlandís
goal as a naturopathic physician is to help
you restore balance to your body, your mind,
and your spirit.

The focus of the first visit is treating current
problems you are having, using natural
therapies. If necessary, an intermediate-range
goal may be to focus on preventing specific
future illnesses. The long-term goal when
treating you is to work with you to improve
your health, not just by eliminating illness, but also by promoting wellness.

Health Care Services

Initial visit includes evaluating:
Current health problems
Dietary patterns
Stress and energy levels
Personal and family health history
Physical examinations
Necessary lab tests

Follow-up visit includes:
Evaluation of progress
Review of test results
Follow-up treatment recommendations

Your treatment plan may include:
Dietary suggestions
Herbs and supplements
Stress management guidelines
Constitutional homeopathic remedy
IV therapies
Exercise plan

Counseling appointments:
Therapy is supportive, providing guidance and insight into difficult life issues such as relationship issues, important transitions, and losses.

Treatment Principles
Improve nutritional status
a. Improve digestion
- eliminate food allergies
- optimize GI health and nutrient absorption
- treat yeast overgrowth
b. Optimize nutrition
c. Include antioxidant therapy

Increase cellular oxygen through breathing and other exercises

Improve function and balance in weakened systems

Clear toxins, including heavy metals, synthetic hormones, and pesticides

Treat the following issues
- stress
- depression
- anxiety
- anger
- trauma

Provide complementary care for patients undergoing orthodox medical treatments
At the Clinic:
Due to patient allergies and chemical sensitivities, please refrain from wearing cologne or perfume.
We also suggest that patients turn off their cell phones in the clinic, because of electronic sensitivities, as well as to provide a more restful environment.

Dr. Ruhlandís Background

Dr. Ruhland earned his doctorate degree in Naturopathic Medicine from Bastyr University in 1998. He has a broad range of experience, which includes providing care in clinics for young people, senior citizens, chelation treatment, and counseling. He has also worked with a naturopathic midwife. His experience includes providing complementary care for people with a wide range of conditions, ranging from pregnancy and pediatrics, to heart disease and cancer. Additional training in gastroenterology includes sigmoidoscopic training, and working as a principal investigator on a placebo-controlled study of an herbal treatment for hemorrhoids.

Research experience includes five years as Research Assistant for the Bastyr University AIDS Research Center, and Research Investigator for the Bastyr University Research Institute where he was involved with research in hepatitis and AIDS. Dr. Ruhland has lectured and taught on a variety of topics related to medicine, including teaching at Bastyr University. Areas of special study include homeopathy, herbal medicine, muscle testing, thermography, neural therapy, foot care, and foot orthotics. He is a contributing author to several books on natural medicine, including the Textbook of Natural Medicine. Upcoming books include an overview of alternative perspectives on causes and treatments of viral infections such as Hepatitis and AIDS, and a comprehensive look at alternatives to vaccination.

Dr. Ruhland has passed all required national and state licensing board examinations.